In a thrilling final match, the TSVM Sharks emerged victorious in the indoor cricket tournament organized by
FV 1911 Plochingen e.V. Cricket
in Plochingen, Esslingen on 18th March 2023. The tournament saw 16 teams from all over Germany compete for the top prize of 300 euro cash and a trophy. 
It was the first outing of TSVM Sharks in a cricket tournament and they won the biggest prize of the day. 
"
It is the constant training and discipline which have excelled us to this feat
," said Varun
Subramanya
, captain of TSVM Sharks.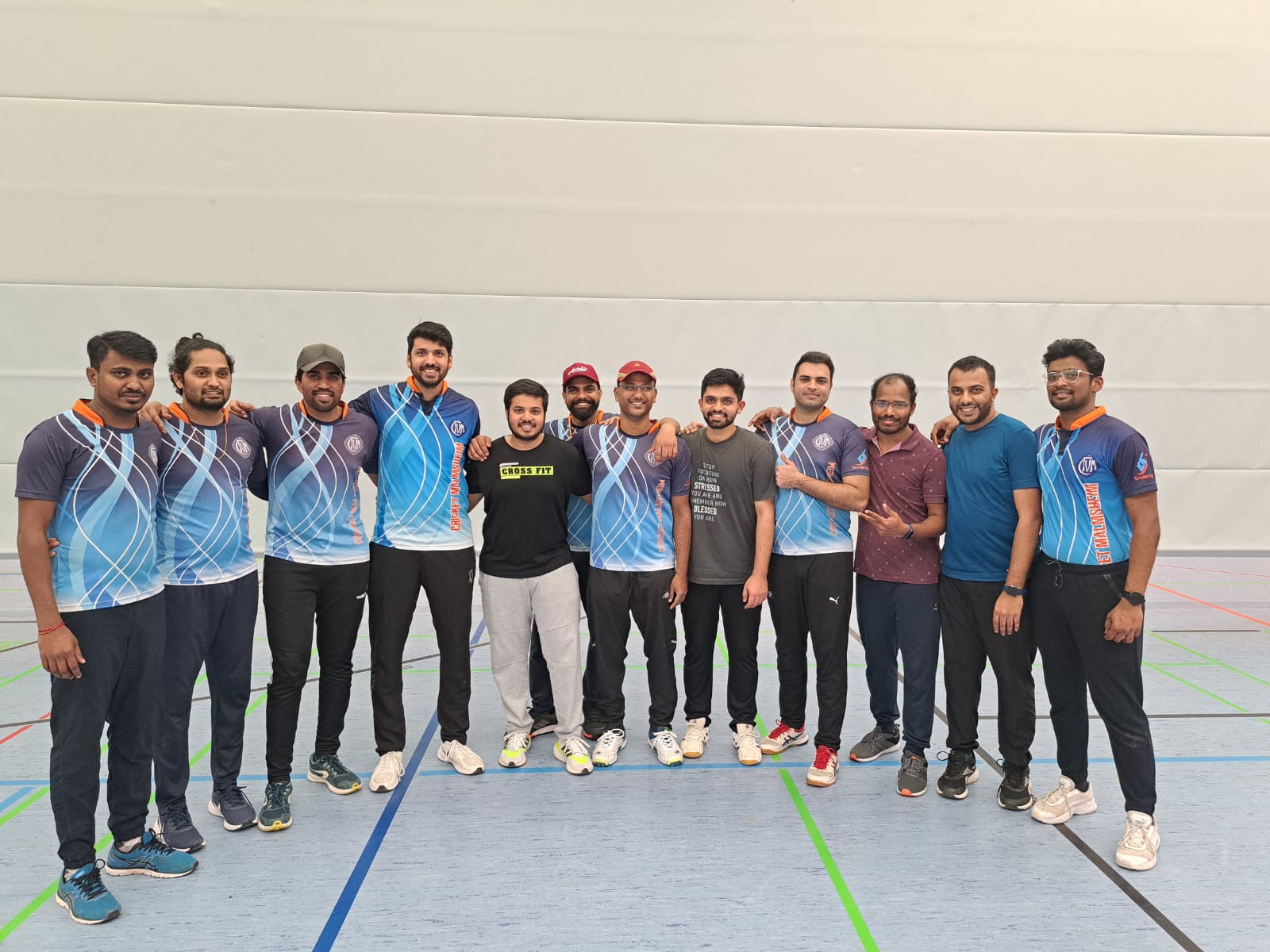 The TSVM Sharks had a smooth road to the final, showing strong competitiveness to other teams. Throughout the tournament their mettle and grit were on display. They stormed to the final winning all matches convincingly except a small hiccup in the pool stage. They were the table topper in their pool with an impressive run rate of 2.612.
After the pool stage, all matches were knockouts. The Sharks reached to the finals without facing any resistance from opposition teams. The biggest upset of the tournament happened in the quarter final stage. One of tournament's favourites, Pforzheim CC, who were runner up in the TSVM Indoor Cricket Tournament 23, lost against Vfl Kesselheim.
In the final match, the TSVM Sharks faced off against the Feuerbach, who had put up an impressive display of cricketing skills throughout the tournament. The TSVM Sharks were simply phenomenal with their bowling and put the opposition on the backfoot. Feuerbach never recovered from early blows and managed to put 40 runs on the board. TSVM Sharks chased down without loss of a wickets.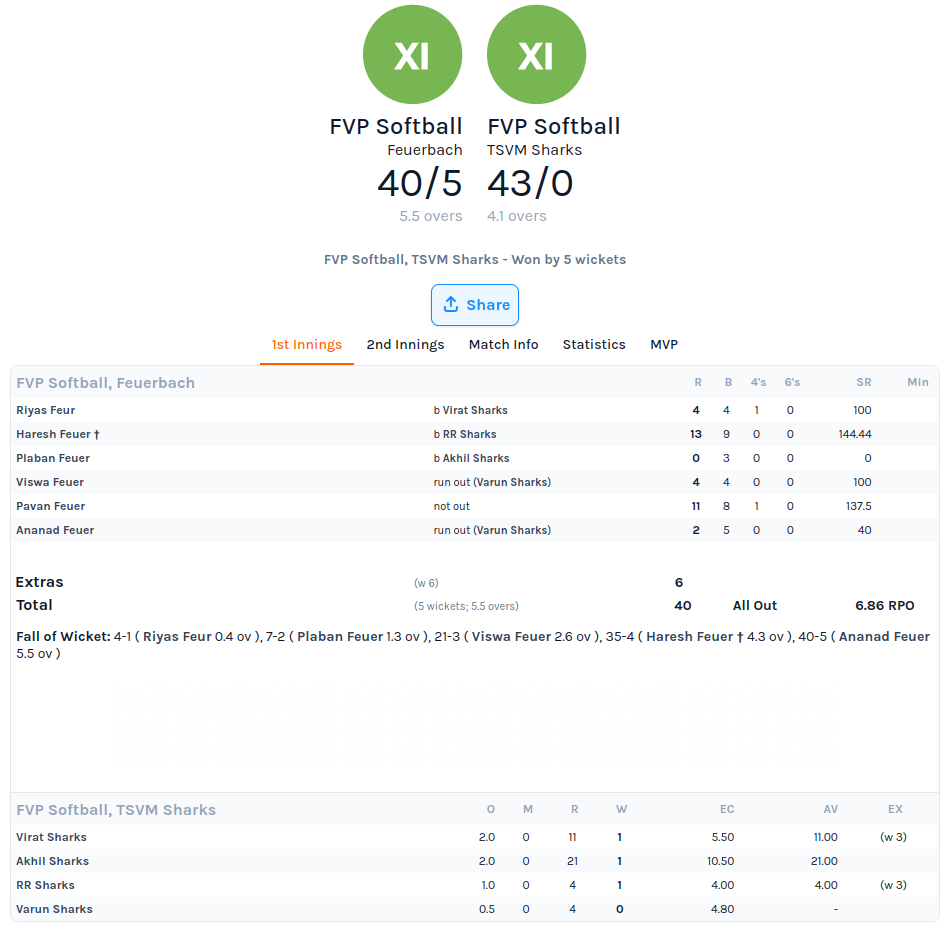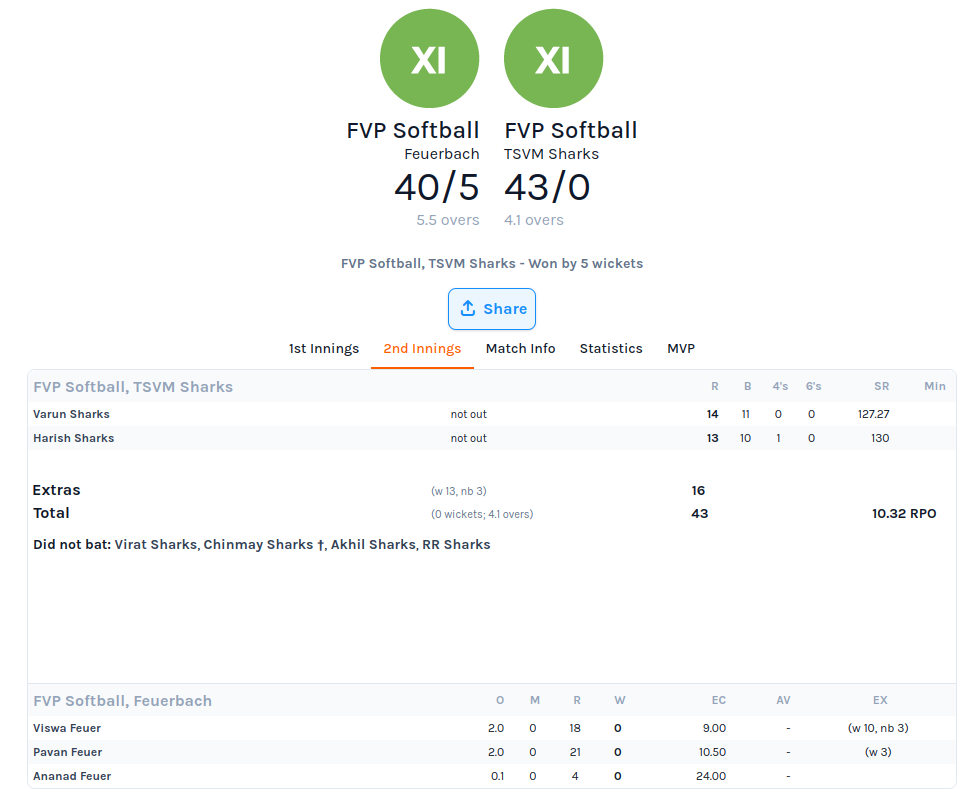 The tournament brought out lot of positives not only for the Sharks but also for the TSV Malmsheim Cricket department. Speaking after the match, Sumanth, vice head of the department, said, "This is a victory of passion and determinations shown by the Sharks. They have been working hard for these moments, and it feels amazing to achieve positive results. I am proud of our team, and I thank them for making it a memorable day for the TSV Malmsheim Verein."
As for the TSVM Sharks, they can now proudly call themselves champions of the FV 1911 Plochingen e.V. Cricket indoor tournament, and look forward to defending their title next year.