Cricket is a sport loved by millions of fans all around the world. TSV Malmsheim is a cricket club based in Germany, which has produced some of the best players in recent times. The performance of these players have been phenomenal in all cricketing skills, batting, bowling and fielding. "The secret source of producing the best cricketing players in the region has been commitment, training, conducive environment, facilities and visionary management", said department head of TSV Malmsheim Cricket, Chandramohan Dhanasekaran. The TSV Malmsheim Cricket has become a talent factory and magnet at the same time. Because of unprecedented growth in the club, in this season, the club has 2 teams, TSVM Sharks and TSVM Hawks. In this blog, we will take a look at the top-performing cricket players of TSV Malmsheim.
Prashanth is outstanding cricketer who has represented TSV Malmsheim for many years. He is a top-order batsman who has a remarkable ability to score runs in pressure situations. He is known as the calmer in the TSV Malmsheim Cricket quarters. He is an expert of batting in pressured situations. Prashanth has been the team's leading run-scorer for several seasons and has won many games for TSV Malmsheim with his brilliant batting performances.
Mayank is a right-arm medium-fast bowler who is a key member of the TSVM Sharks. He has a fantastic ability to swing the ball both ways and has consistently taken wickets for the team. He has been nicknamed UP express. He opens the bowling for the team. In the last season, he secured 3 and 2 spots in DCB Regionalliga (Südwest) 2022 and BWCV Meister T20 2022 respectively.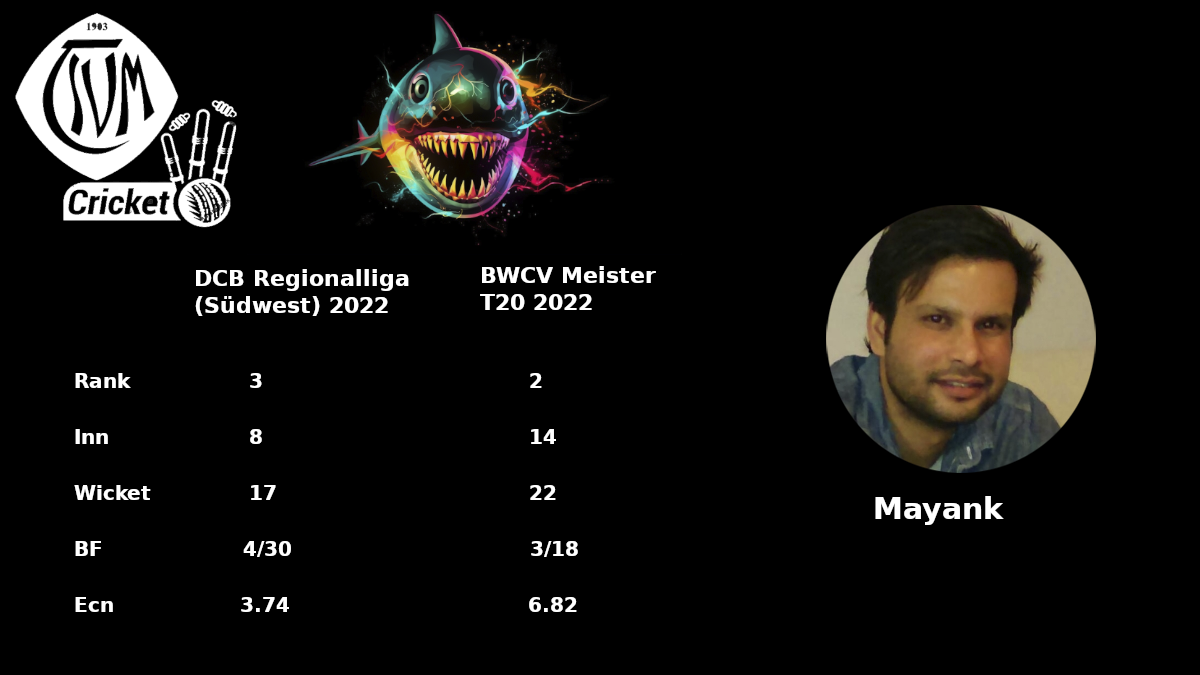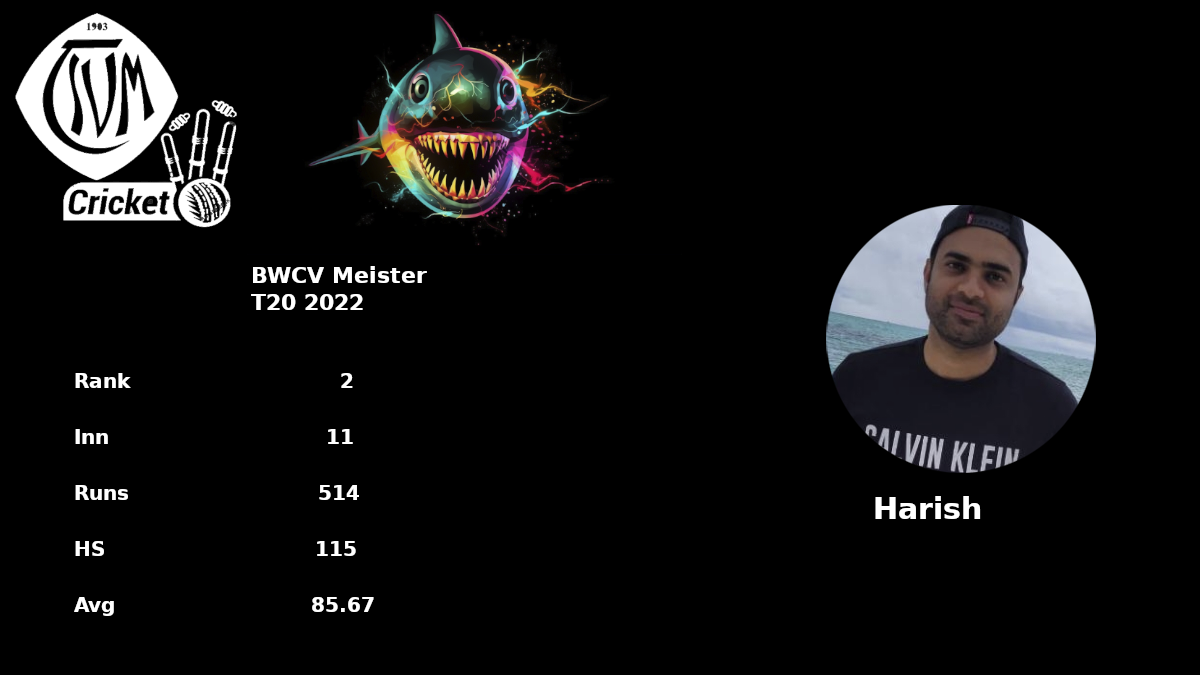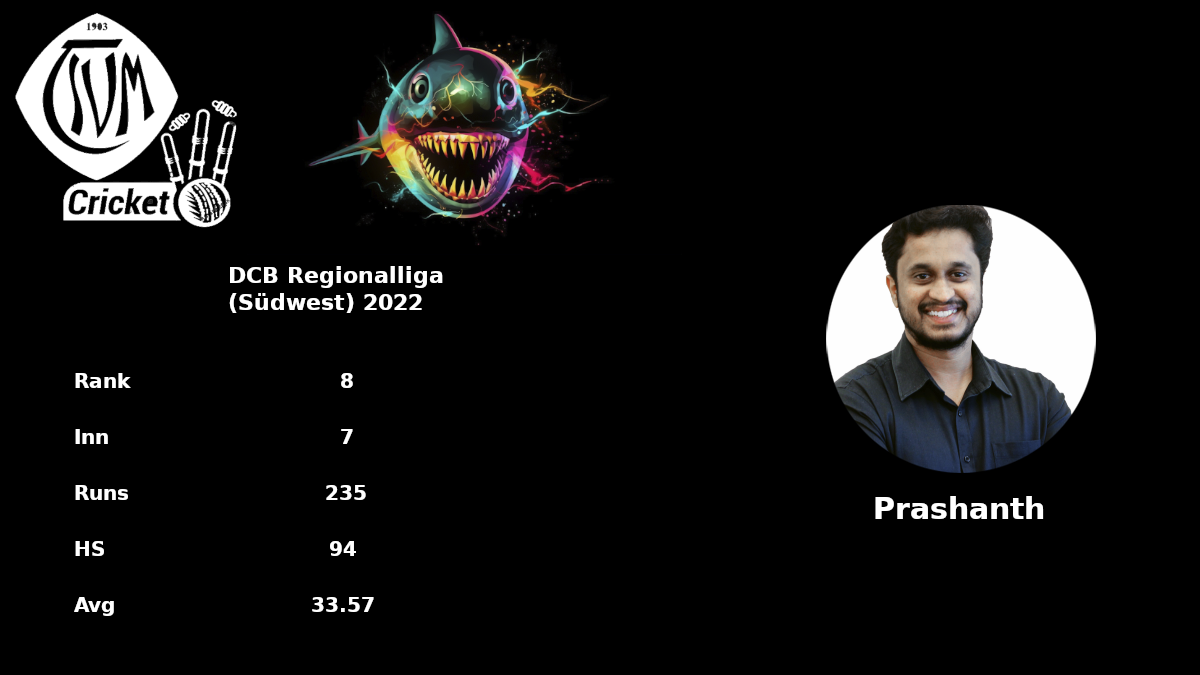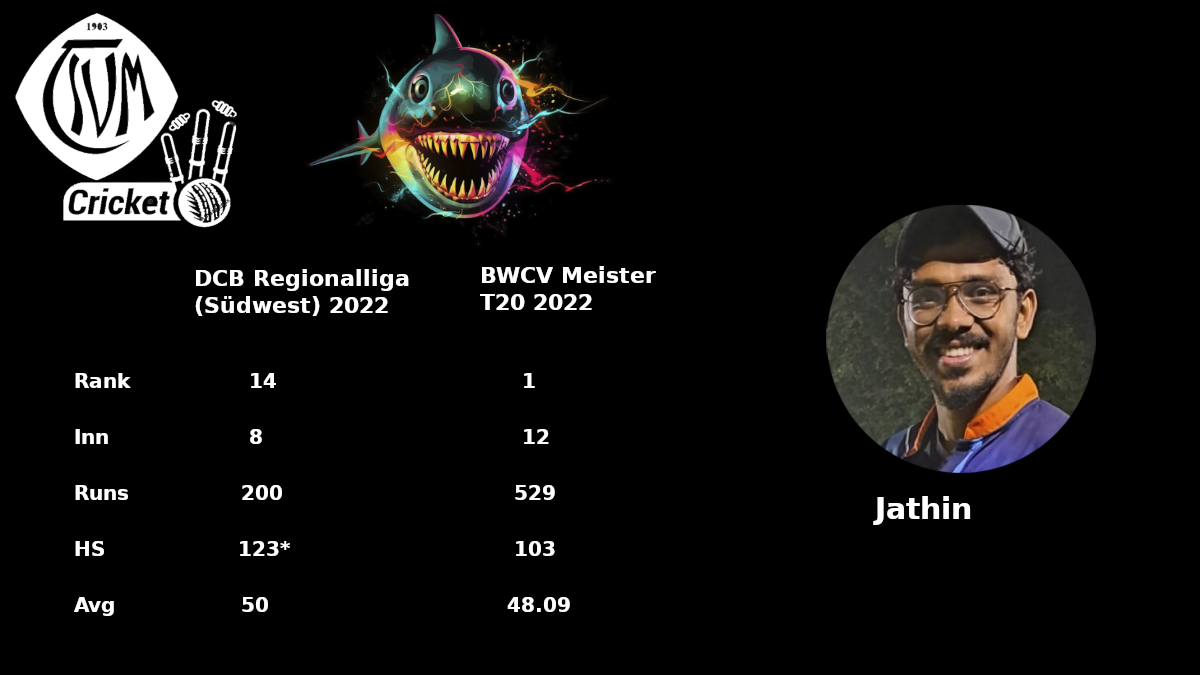 Jathin is a left-hand top-order batsman who has a remarkable ability to score runs in powerplay. He scores quickly and decimates opposition's bowling attack with his sweat timing. He was the leading run scorer in the BWCV Meister T20 in 2022. Whether it's a cover drive, a square cut, or a flick to leg, he can execute each shot with ease and grace.
Harish is an all-rounder who has been a vital part of the TSV Malmsheim cricket team. He is an aggressive batsman who can score runs quickly and has a good strike rate. Harish is also a handy bowler and has taken many crucial wickets for the team. He bowls the hard length and has many variations in the his bag. 
TSV Malmsheim has produced some outstanding cricket players over the years, and the above-mentioned players are some of the best to have ever played for the club. Their performances have been crucial in the team's success over the years, and they continue to inspire the current generation of cricketers at TSV Malmsheim. Other players to watch in TSVM Sharks are Varun, Virat, and Chinmay who have impressed and have potential to win matches alone on their day. TSVM Sharks are ready for the season 2023 with their big guns.